You're Welcome at the Table
Is there more to life than this?
If God is real, what questions would you ask? 
We believe that there should be a space to be able to ask questions just like these. That is why our weekly gathering called Common Table exists. It is our hope that it creates a space to have a meal, ask questions, and have discussion in a welcoming community. 
The Alpha Series
The first several weeks of Common Table we are using the Alpha Series. Alpha is an open and informal conversation about life, spirituality, and the person of Jesus without judgement or pressure. Alpha is a series of sessions and honest discussions, preceded by a shared meal around a table. Everyone is welcome.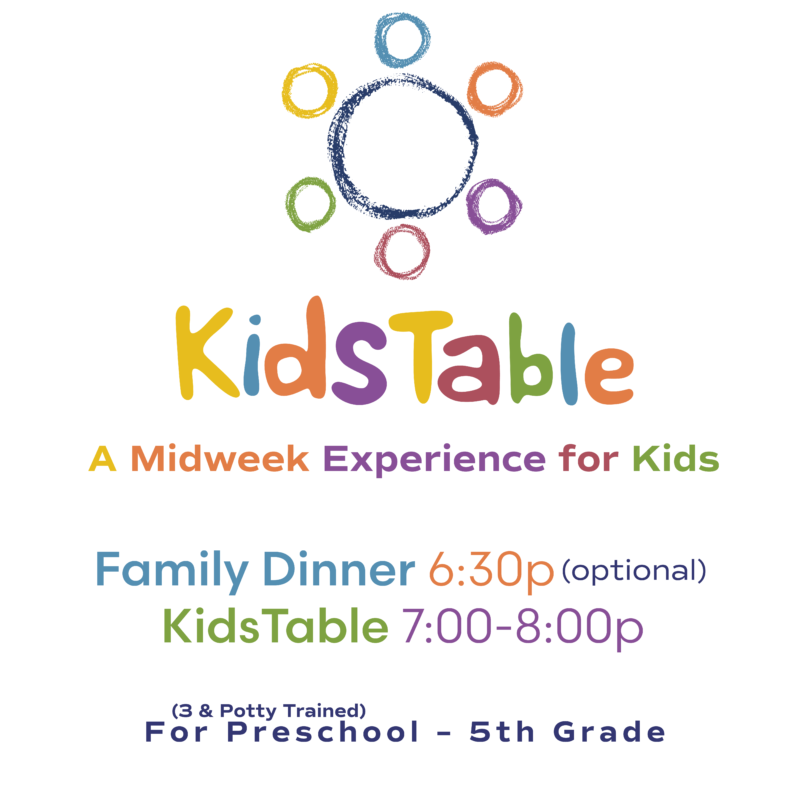 Kids Table
Our Wednesday night Kids Table is an opportunity for kids to come together, hear a relevant Bible story, dance and sing to some fun music, play engaging games, and have age-appropriate discussions about God's work in their lives.
Kids Table begins at 7p with an optional family dinner at 6:30p that is free to all. Come on over at 6:30p to eat or come by at 7p to drop off your kids. Then be back by 8p to pick them up, or head back to where dinner was served for a conversation with other members of the community about faith and life.
Check out the attached slide for the details. If you want more info or want to let us know if you'll be there, contact me at myaksh@ridgeland.church.